Workshops at JDD2019 – book your place!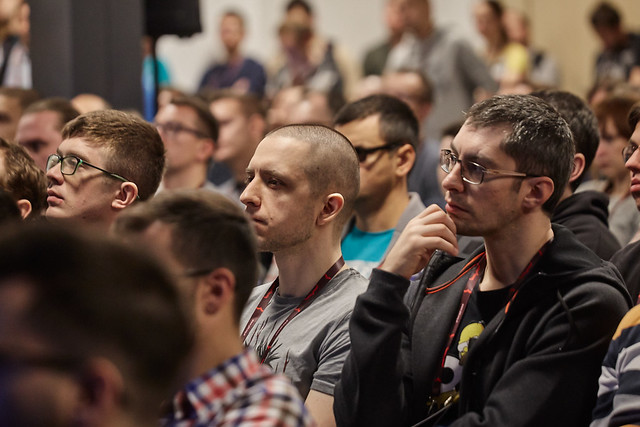 Now, at JDD 2019 you can also join the workshops! Check the subjects and specifications.
Jigsaw. Modules in (new) Java by Piotr Przybył
NUMBER OF SEATS :15
SPECIFICATION:
W Javie 9 pojawiły się moduły.
Co to oznacza?
Jak napisać aplikację modułową?
Jakie są plusy, jakie są minusy?
Jak moduły wpisują się w ekosystem Javy?
Warsztaty będą składać się z części teoretycznej i praktycznej. Potrwają ok. 3h.
Po wprowadzeniu teoretycznym, czeka Was własnoręczne napisanie i rozwijanie modułów w prostej aplikacji modułowej.
Co będzie potrzebne?
– komputer z system GNU/Linux lub MacOS. Fanom Windowsa zaleca się zainstalowanie np. Ubuntu w maszynie wirtualnej, bo w planach jest korzystanie ze skryptów powłoki (.sh).
– zainstalowana Java 11 (https://sdkman.io/, ew. https://adoptopenjdk.net/)
– zainstalowane dowolne IDE
*
Warsztat zakłada, że uczestnicy mają już jakąś wiedzę z Javy, np. rok doświadczenia praktycznego.
Na warsztatach korzystamy z Gradle, ale uczestnicy nie muszą go wcześniej znać czy instalować.
(Tylko dla informacji, żeby nie było szoku "gdzie jest Maven" 😉 )
**This workshop can be conducted in English, no problem with that.
Design/Archi Kata by Krzysztof Borowa
NUMBER OF SEATS :15
SPECIFICATION:
A Ty, jaki design/"architekturę" wybierzesz? Jak by ten problem rozwiązali inni?
Na te pytania znajdziesz odpowiedź na tym warsztacie. Na spotkaniu będziecie mieli okazję przećwiczyć rozwiązanie "życiowego" problemu. Wszystko rozbije się o projektowanie rozwiązań i pracę w zespole. Nie ma kodu, jedynie projekt na kartce i dyskusja na temat różnych rozwiązań problemu.
Nie jest to nastawione na żadną konkretną technologię, więc programiści / "architekci" wszystkich technologii są mile widziani.
* uczestnicy nie potrzebują laptopów 😉
Are you interested?
Contact us at paulina.wedrychowska@proidea.org.pl in order to book your place.
Please note that the number of attendees is limited! There are only 15 seats on each workshop, so do not hesitate too long 🙂